The Little Red Cottage of Metairie is the infant and toddler program for the Little Red Schoolhouse of Metairie. Opened in 2015, the program provides a loving and stimulating environment to infants and toddlers while supporting developmental and social growth. Modeled after the preschool program at the Little Red Schoolhouse, the Cottage provides open and spacious classrooms as well as activity specific rooms such as the playroom, library, art and sensory room, back gym and outdoor play spaces. These spaces allow movement and exploration as well as create opportunity for small group interactions for both free play and teacher led activities.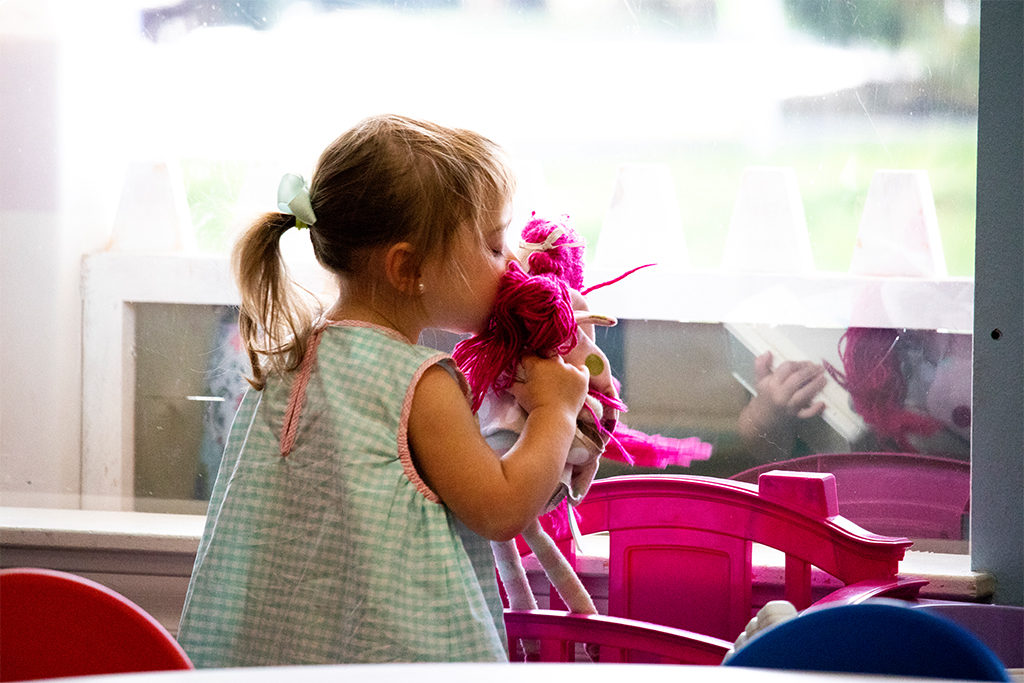 Our large indoor playroom is filled with imaginative and interactive toys for toddler playtime. Toys are rotated during the year to keep children engaged as well as meet developmental needs. Teachers travel with small groups during the day to the playroom allowing children to "play with a purpose" while reinforcing social skills such as sharing and play appropriate conversation. The playroom is a fun space for adventure and stimulation!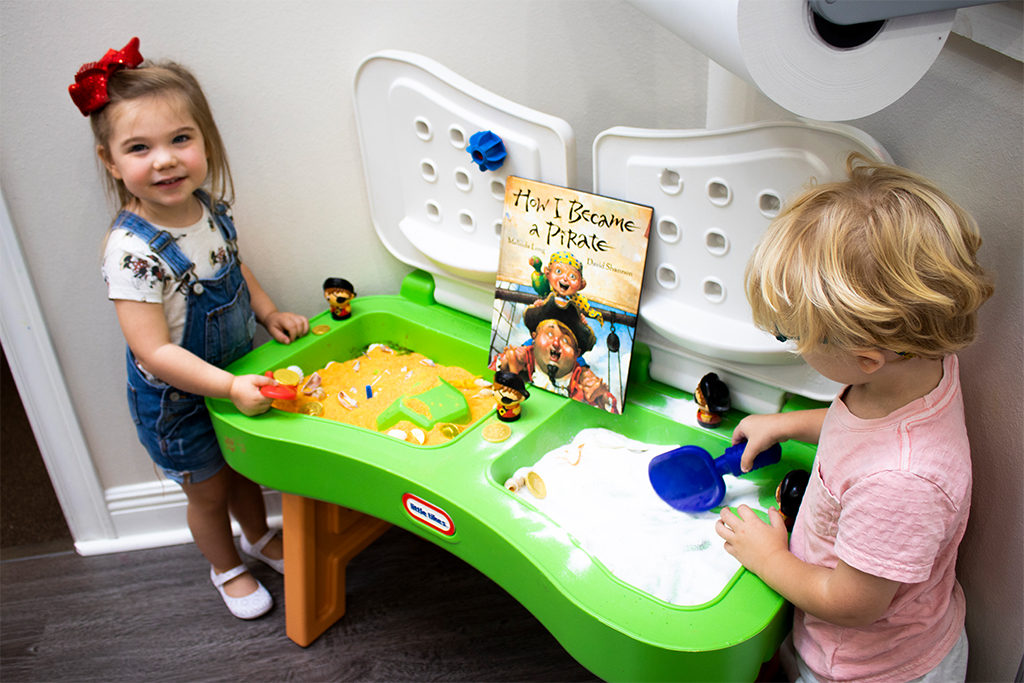 Our Art and sensory room is toddler specific, creating art centers that allow children to use many different tools and materials to create their own masterpiece! Sensory tables are utilized and provide exploration of new and different textures. The art and sensory room provides an additional art space for small groups in which children can think creatively while also strengthening fine motor skills.
The Library is a bright and cheerful area that provides a comfortable story time setting for young children. Filled with classic and modern children's literature, the Library provides a place for children to enjoy being read to as well as learn how to handle age appropriate books. In support of our curriculum, the Library helps to promote a love for reading for our toddlers. Teachers present big books, flannel boards, puppet shows as well as read -a -longs in our Little Red Cottage Library!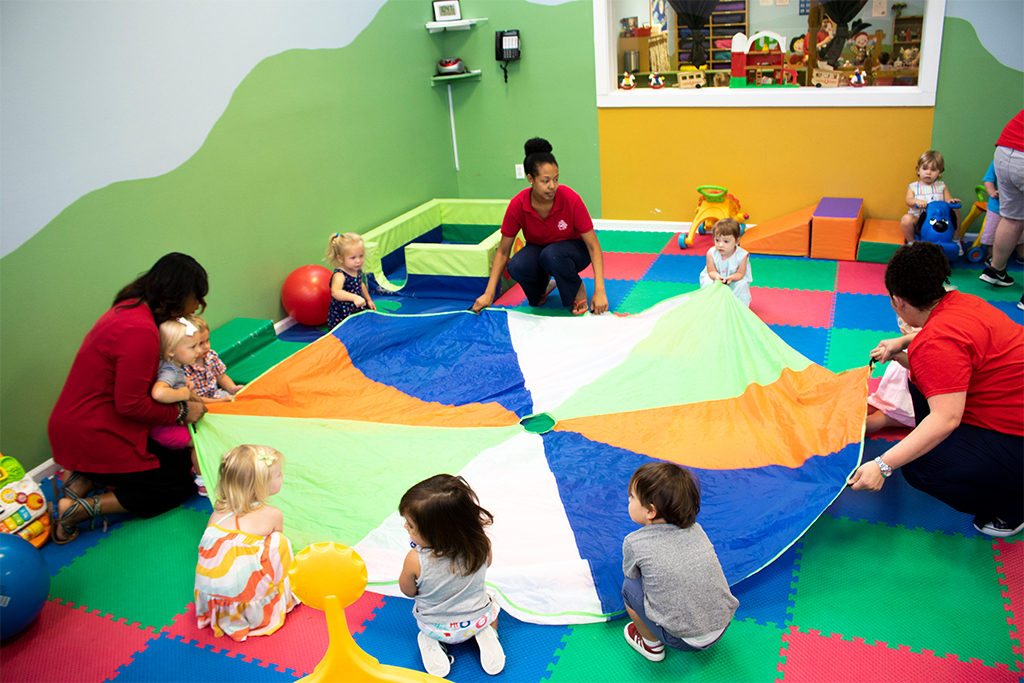 Our indoor gym provides a large motor movement activity space to be used by toddlers as well as our mobile infants. The gym is filled with things to climb on, balls to bounce, tubes to climb through and many activities that will be supportive for new walkers! The indoor space helps to strengthen muscle movement, develop core strength and promote balance and coordination. The gym is a spacious and fun alternative for large motor activity during rainy days or extreme weather conditions!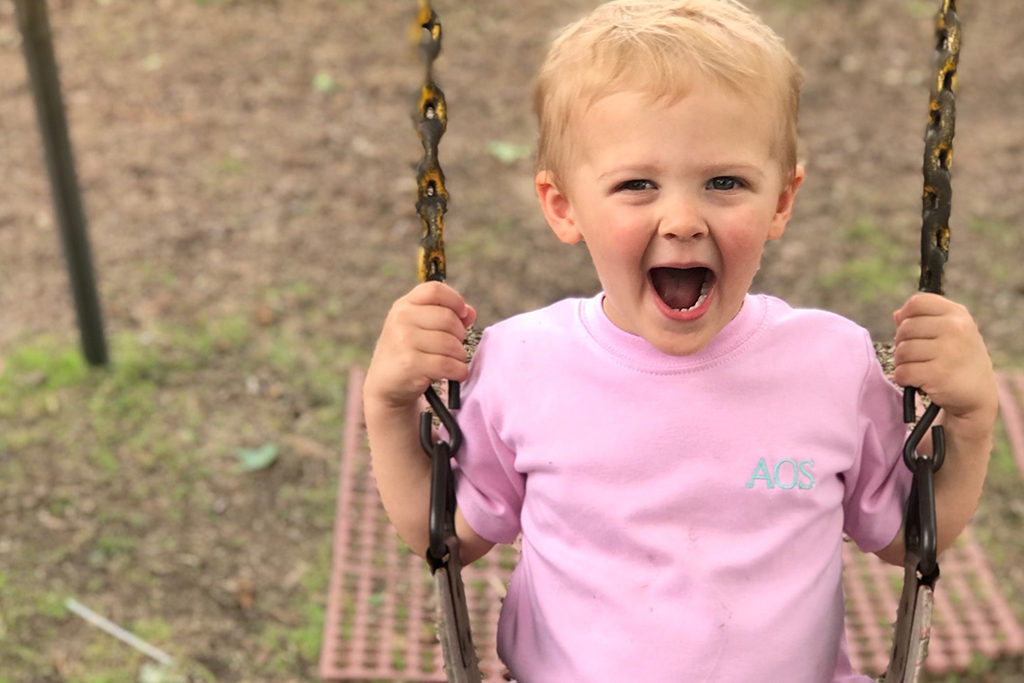 The Little Red Cottage provides outdoor time for both infants and toddlers. Just as our indoor spaces accommodate development, our outdoor playgrounds cater to specific developmental needs. Younger infants can enjoy a stroll in the quiet shady streets of our neighborhood. Young walkers can practice playground time on our toddler "play pad." Our walking one and two-year olds can enjoy our shady and spacious playground during their morning schedule as well as in the afternoon when weather permits.